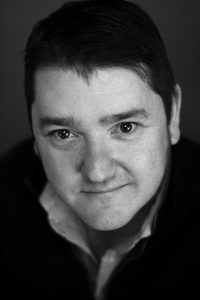 David Ireland
Assistant Professor
204.474.6147
David Ireland graduated from the Faculty of Law, University of Manitoba in 2010 and was called to the Manitoba Bar in 2011. He practiced criminal defence law at Gindin Wolson Simmonds Roitenberg where he defended clients charged under the Criminal Code of Canada and Controlled Drugs and Substances Act. In August 2011, David was retained by the Department of Justice (Manitoba) as a member of the counsel team representing Steve Sinclair and Kim Edwards in the Commission of Inquiry into the Circumstances Surrounding the Death of Phoenix Sinclair. In July 2012, while still in private practice, David was retained by the Department of Justice (Manitoba) as one of only a handful of special prosecutors to conduct prosecutions and provide opinions as requested by the Assistant Deputy Attorney General. In 2014, after completing his LL.M. graduate degree, David moved to the Department of Justice (Manitoba) as a full-time prosecutor. From 2014-2106, he prosecuted offences in Winnipeg as well as rural and northern Manitoba. In 2016 David was appointed to the Faculty of Law at the University of Manitoba where he teaches and researches in the area of criminal law and procedure, evidence law, advocacy and preventing wrongful convictions. He is also the Director of the Robson Hall Innocence Clinic, a live intake clinic conducting pro bono post-conviction legal work.
Effects of social class on justice systems
Plea-bargaining and sentence quantum
Social consequences of guilty plea justice
Canadian jury trial system
David Ireland is a co-editor of the Manitoba Law Journal annual special edition in criminal law as well as co-editor of the criminal law research website, robsoncrim.com. His LLM thesis, "Bargaining for Expedience? The Overuse of Joint Recommendations on Sentence", which has been published in the Manitoba Law Journal, highlighted the prevalence of cultural joint recommendations in the plea-bargaining process in Manitoba. David's research focusses on criminal procedure and improving the delivery of criminal justice in Manitoba. He is particularly interested in the effect of social class and income level on justice system outcomes. Current focal areas include sentencing & plea-bargaining, judicial interim release,  social class and wrongful convictions and the mechanics of jury trials. David is a co-investigator on the SSHRC-funded project, "Understanding Justice: Jury Comprehension of Canadian Judicial Charges in the Criminal Law". David is also a frequent presenter in the criminal justice community, speaking at conferences for judges, lawyers and law enforcement officers.
Journal Articles
Richard Jochelson and David Ireland, "Law Students' Responses to Innovation: A Study of Perspectives in Respect of Digital Knowledge Transmission, Flipped Classrooms, Video Capsules and Other Means of Classroom Dissemination" Underneath the Golden Boy (MLJ), Volume 41, Number 1 (2018)
"Bargaining for Expedience: The Overuse of Joint Recommendations on Sentence" 

Manitoba Law Journal, Volume 38 (2016)
---
Edited Collections
Manitoba Law Journal: Criminal Law Edition (Jochelson, Ireland & Khoday eds.)Manitoba Law Journal, special edition, volume 41, number 4 (2018)
Manitoba Law Journal: Criminal Law Edition (Jochelson, Ireland & Khoday eds.)

Manitoba Law Journal, special edition, volume 41, number 3 (2018)

Manitoba Law Journal: Criminal Law Edition (Jochelson, Khoday & Ireland eds.) 

Manitoba Law Journal, Special Edition, Volume 40, Number 3 (2017)