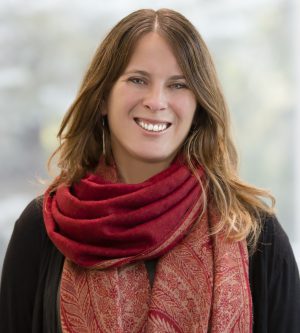 Dr. Shauna Labman
Assistant Professor
204.474.6137
Teaching Areas
Torts
Legal Systems
Graduate Legal Research and Theory
Dr. Labman has been an Assistant Professor at the Faculty of Law, University of Manitoba since 2013. Her areas of research and teaching focus are immigration and refugee law. She completed a Doctor of Philosophy at the University of British Columbia with her dissertation, "At Law's Border: Unsettling Refugee Resettlement." In 2016, she completed a certificate program on Refugee Protection and the Rights and Processes of (Re)Settlement through the Centre for Forced Migration Studies at Northwestern University's Summer Institute. After completing a Master of Laws at UBC in 2007 on Refugee Resettlement, she also finished the Protection Learning Programme at the United Nations High Commissioner for Refugees. Dr. Labman was Called to the Bar under the Law Society of Upper Canada in Ontario in 2004 after obtaining a Bachelor of Laws degree from the University of Victoria in 2003.
Dr. Labman has been an invited guest speaker at many conferences and spoken on numerous community educational panels including Café Scientifique, The International Association for the Study of Forced Migration conferences, the International Meeting on Law and Society, the Canadian Immigration Law Scholars Conference, and the Peter A. Allard School of Law (UBC)'s Spring Lecture Series. She won a University of Manitoba Faculty Association Merit Award in the Combination of Teaching, Research, Scholarly Work and Other Creative Activities (2016). She was also named to CBC Manitoba's list of Future 40 in 2016.
---
Professional Affiliations
2018 – Present
Member, Law Society of Manitoba
2004 - 2018
Member, Law Society of Upper Canada (Ontario)
Immigration law
Refugee law
Shauna Labman, Crossing Law's Border: Canada's Refugee Resettlement Program. Law and Society Series, UBC Press (Nov. 1, 2019)
Shauna Labman, "Distance, absence and advocacy" (2019) 9:1 Dialogues in Human Geography 102–105.
Shauna Labman, "Running on Empty: Canada and the Indochinese Refugees, 1975–1980." 53:3 Canadian Journal of History, 612–613
Audrey Macklin, Katherine Barber, Luin Goldring, Jennifer Hyndman, Shauna Labman & Jona Zyfi, "A Preliminary Investigation into Private Refugee Sponsors" (2018) 50:2 Canadian Ethnic Studies 35-58 (shared authorship).
Shauna Labman and Madison Pearlman, "Blending, Bargaining, and Burden-Sharing: Canada's Resettlement Programs" (2018) 19:2 Journal of International Migration & Integration 439
Shauna Labman, "Private Sponsorship: Complement or Conflicting Interests?" (2016) 32:2 Refuge 67
Shauna Labman & Catherine Dauvergne, "Evaluating Canada's Approach to Gender-Related Persecution – Revisiting and Re-Embracing 'Refugee Women and the Imperative of Categories'" in Efrat Arbel, Catherine Dauvergne, and Jenni Millbank eds. Gender in Refugee Law: from the Margins to the Centre (London: Routledge, 2014) (first author).
Shauna Labman, "Migration, Movement & Family: The Decline of Family in Canadian Immigration" 2014(2) G20 Youth Forum Conference Proceedings 153-157.
Shauna Labman, "Queue the Rhetoric: Refugees, Resettlement and Reform" (2011) 62 University of New Brunswick Law Journal 55-63.
Shauna Labman, "Looking Back, Moving Forward: The History and Future of Refugee Protection" (2010) 10 Chicago-Kent Journal of International and Comparative Law 1-22.
Shauna Labman, "Globalizing Rights and Going Wrong: Finding the 'Right' Path to Refugee Protection" (2009) 5:2 Journal of International Law and International Relations 141-165.
Shauna Labman, "Resettlement's Renaissance: A Cautionary Advocacy" (2007) 24:2 Refuge 35-47.
Shauna Labman, "Genetic Prophecies: The Future of the Canadian Workplace" (2004) 30:2 Manitoba Law Journal 227-247.
Shauna Labman, "An Experiment in Innovation: Nunavut's Single-Level Trial Court" (2003) 28:1 LawNow 31-33.
Shauna Labman, "Left in Legal Limbo: Transsexual Identity and the Law" (2001) 7 Appeal: Review of Current Law and Law Reform 66-73.
Dr. Labman was the lead organizer of the 2018 event "Building Bridges Between Canada's Indigenous and Newcomer Groups Report Launch and Lunch." This event brought two disparate communities together and introduced the report from the 2017 conference of the same name, which she had also organized. She has been on the organizing committees or co-organizer for many other conferences on the subject of refugees and immigration.
During her time at the Faculty of Law, University of Manitoba, Dr. Labman has served on numerous committees dedicated to education and scholarship including the Faculty's Distinguished Visitors Lecture Series committee, and four other administrative Faculty committees. Concerning the broader University community, she has served on the Advisory Board for the U of M's Centre for Professional and Applied Ethics, and on the Trudeau Foundation Doctoral Scholarships Selection Committee. She has been the Faculty Advisor for the "Explore Law" and "Law Academy" for the CanU Canada program and co-founded the Migration Law Research Cluster at the Faculty of Law.
Outside of the University of Manitoba, Dr. Labman has been a Board Member of the Canadian Law and Society Association and on the Immigrant and Refugee Committee Organization of Manitoba. In the academic publishing community, she has been active as a reviewer for McGill-Queen's University Press, Refuge, Journal of International Migration and Integration, UBC Law Review, Manitoba Law Journal, Alberta Law Review, International Journal of Migration and Border Studies, Canadian Bar Review, Canadian Centre for Policy Alternatives, Melbourne Journal of International Law, and Windsor Yearbook of Access to Justice.