Written by the Clinique Juridique Franco-Justice (CJFJ):
Black History Conference- Reckoning with Racism
For this year's Black History Month, the CJFJ will host a conference on February 15, 2023 at 5:30 pm CT with Professor Constance Blackhouse.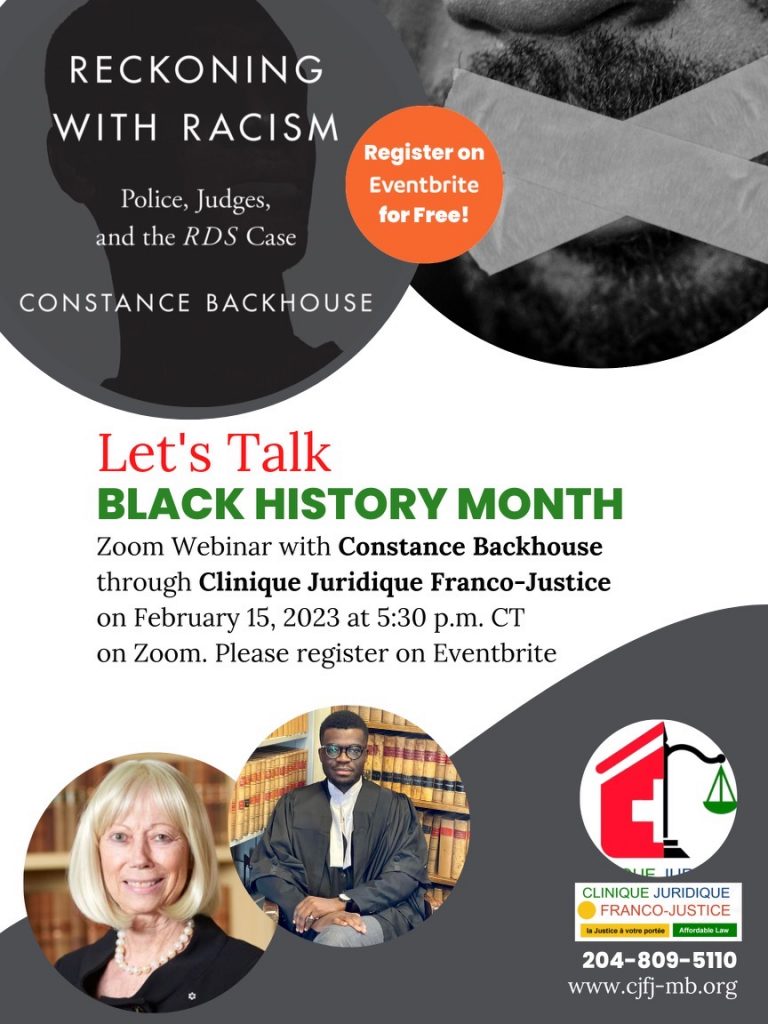 ---
The views and opinions expressed in the blogs are the views of their authors, and do not represent the views of the Faculty of Law, or the University of Manitoba. Academic Members of the University of Manitoba are entitled to academic freedom in the context of a respectful working and learning environment.