Dear Robson Hall Graduating Class of 2020,
The Faculty, Staff and Practicing Professionals of Robson Hall wish you all a hearty congratulations on having completed your Juris Doctor degree.
We are all so very proud of you for arriving at this – one of many – finish lines. As you go on either to article and train further to be a legal professional, or to deepen your knowledge of law from an academic perspective, you will join the ranks of leaders in this world of uncertainties.
We have every confidence that with the knowledge that this parchment represents, you will prevail in the face of any challenges that come your way in these tumultuous times. We now look to you to uphold the rights of Canadians and contribute to the legal profession with our faculty's values of justice, integrity and excellence.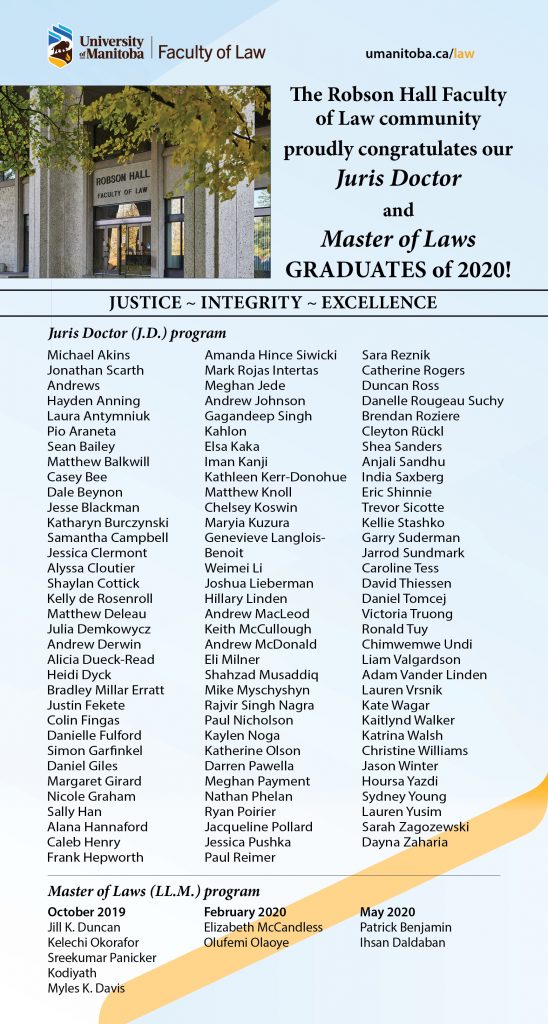 Please visit our Facebook page for an interactive celebratory experience of the graduating class.