The Faculty, Staff and Practicing Professionals of the Faculty of Law wish you all sincere congratulations on having completed your respective degrees. What you've accomplished is a big deal and took a ton of commitment and sacrifice, so it's ok to take a moment (but just a moment) to stop and be proud of yourselves.
In fact, we're very proud of you for having been part of your arrival at this – one of many – finish lines. As you go on either to article and train further to be a legal or human rights professional, or to deepen your knowledge of law and human rights from an academic perspective, you will join the ranks of leaders in this world of uncertainties.
We have every confidence that with the knowledge that this parchment represents, you have the tools to face any challenges that will undoubtedly come your way. After all, you've already overcome the hurdles presented by the COVID pandemic.
We now look to you to uphold, advance and live our faculty's values of justice, integrity and excellence. Don't forget to stay in touch and tell us what you're doing!
---
The University of Manitoba Faculty of Law proudly congratulates our Juris Doctor, Master of Laws, and Master of Human Rights Graduates of 2022.
Juris Doctor (J.D.) program
Alexis Alevizos
Ashley Anderson
Taylor Antonchuk
Jordan Armstrong
Michael Badejo
Laura Balagus
Alexander Barnes
Samantha Beauchamp
Melanie Benedict
Jessica Bevilacqua
Binesi Boulanger
Shira Brand
Alexandra Broggy
Cassandra Bueckert
Sebastian Burachynsky
Lisa Cheyne
Tina Daschuk
Jordan DeMerchant
Marina Djurdjevic
Brenden Drews
Alexander Drummond
Caitlin Dyck
Shawn Eisler
Amanda Ennis
Andrew Fenwick
Emily Ferguson
Caylene Foley
Jayelle Friesen
Reid Girard
Janelle Gobin
Dwayne Grantham
Rowan Greger
Patrick Gutowski
Keira Hasenack
Caitlin Hentig
Jordon Hildebrandt
Jessica Humphries
Elisabeth Isakov
Jenna Jeffrey
Frost Jiwa
Ryan Johnson
Faheem Kamran
Michelle Ke
Allison Kilgour
Dane Kingdon
Jillian Klassen
Jordan Lang
Gavin LeBeau
Alan Lempert
Micaela Levi
Emily Lisi
Catherine Litinsky
Zev Macklin
Madona Markaj
Justine Mayan
Narayan McRae
Brooke Mowatt
Kevin Munson
Keith Murkin
Amy Ng
Alexis Ohms
Mark Packulak
Samuel Pau
Jacqueline Pelland
Fatima Peyawary
Jack Powles
Devan Reid
Simon Reimer
Brenden Roberts
Kayleigh Robertson
Jenna Robinson
Katie Rothwell
Luke Rowan
Tiffani Sawatzky
Colette Scatliff
Michael Segstro
Anna Siemens
Jordan Sinder
Shawn Singh
Zoe Stevens
Kalina Stubel
Catherine Suderman
Kevin Tabachnick
Hannah Taylor
Kelsey Thain
Eric Tisdall
Bennett Ulrich
Aaron Vallance
Reuben Van Gaalen
Melina Venuto
Qing Wan
Lewis Waring
Rachel Warner
Zachary White
Luke Young
Celyna Yu
Micah Zerbe
Master of Laws (LL.M.) program
Master of Human Rights (M.H.R.) program
Marylyn Afenyo
Dennis Asebi Boakye
Rhea Hurley
Will Jordan
Sydney Laurin
Danielle Milln
Ruban Satkunan
Shelley Smith
Paula Thorne
Aimslie Torres
Diana-Abasi Ubokudom
---
Juris Doctor Class of 2022 Valedictorian Address
---
UM Today interviews: Faculty of Law Class of 2022
The Faculty of Law is very proud of its Graduating Class of 2022 as a group of extraordinary law students who endured some unusual circumstances during much of their Juris Doctor experience. Despite their first-year final exams being interrupted by a global pandemic followed by two years of virtual learning, they persevered and made the most of their time both physically and virtually at Robson Hall. Four members of this remarkable group of future lawyers joined us in conversation to reflect on their chosen career paths and law school experiences.
Please click an image to discover each student's story.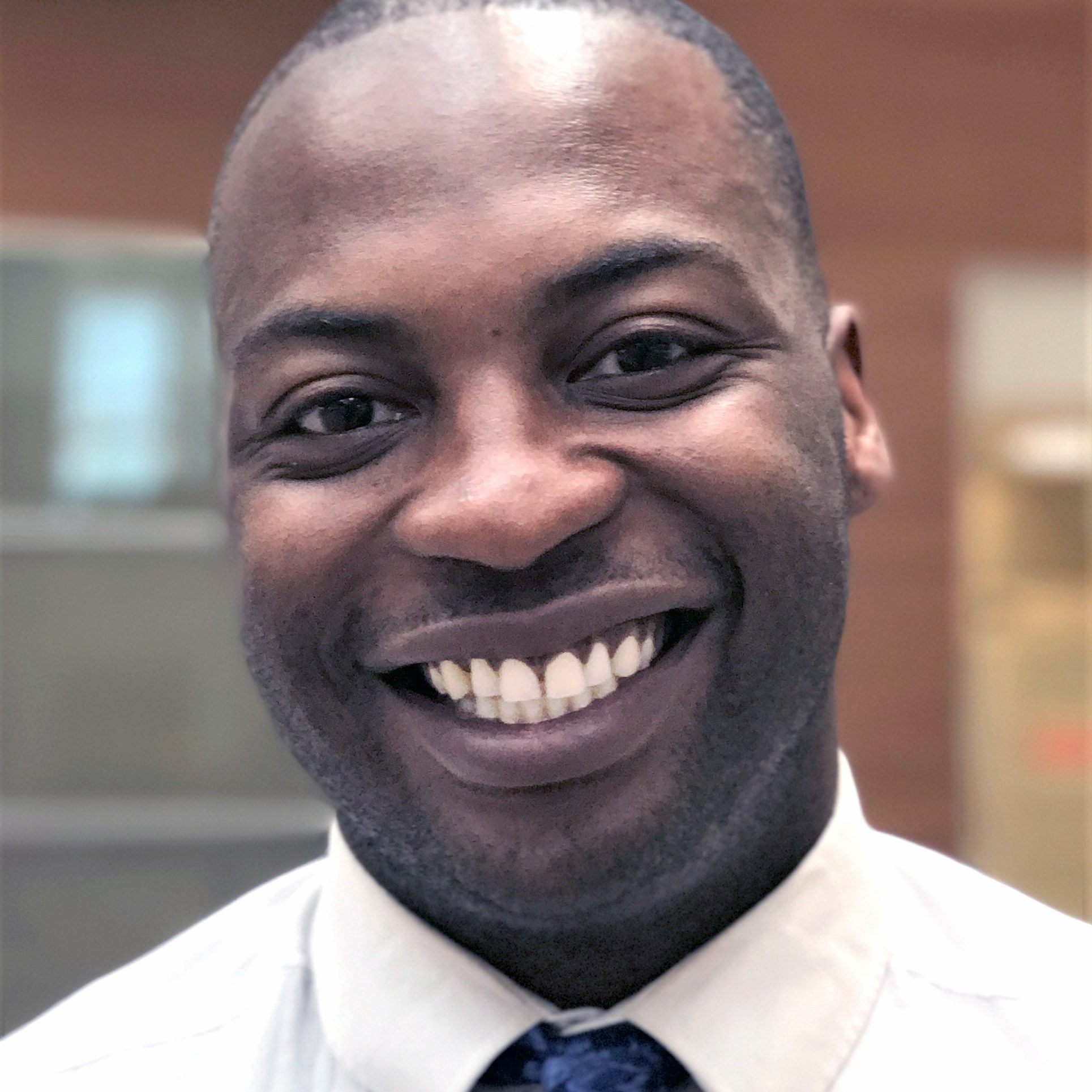 ---
---
Virtually Attend the Law Convocation Ceremony
The Law Spring Convocation Ceremony was held online this year, on June 8th, 2022 from 9:30 a.m. – 12:00 p.m. Information on how to view this event is on the UM Convocation webpage.
More convocation information can be found on the Registrar's webpage regarding Convocation Dates and Times.
---
Honorary Doctorates 2022
The Faculty of Law is very proud to have two of its former Deans receive honorary doctorates this year.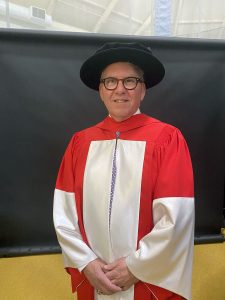 Former Acting Dean David Asper, Q.C. (2020 – 2021) and Former Dean and former University of Manitoba Chancellor Harvey Secter, O.C., O.M. (1999 – 2008) were presented with LL.D. (Hon) degrees on Wednesday, June 8. Asper received his at the 9:30 a.m. ceremony in addition to accepting another Honorary degree on behalf of the late David Milgaard. Secter received his degree at the 3:00 p.m. ceremony.
David Asper has made exemplary contributions to Manitoba and Canada through philanthropy, community service and in advancing law, justice and human rights. He received his BA from the University of Manitoba, a Juris Doctor from California Western School of Law, and a Masters in Law from the University of Toronto. He served as an Assistant Professor in the Faculty of Law from 2009 to 2013 and since then, has remained connected with the faculty through sessional lecturer appointments. Most recently, he was appointed Acting Dean of the University of Manitoba's Faculty of Law effective July 1, 2020. Mr. Asper has also held teaching appointments at the Bora Laskin School of Law at Lakehead University and the Sandra Day O'Connor College of Law at Arizona State University. Please read the UM Today story about Asper's life-long friendship with David Milgaard and his efforts to bring hope to the wrongfully convicted.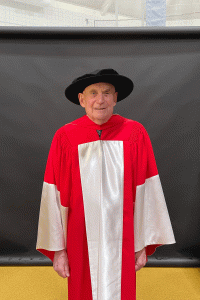 After completing a Bachelor of Commerce degree in 1967 at the University of Manitoba, Harvey Secter directed the growth of his family's retail business, Ricki's Canada Limited, from a ten-store chain to a multi-divisional national operation of 150 stores. He was a member of the ownership group of the Winnipeg Jets and pursued a business career until 1988 when he returned to the University of Manitoba to pursue a law degree, graduating with the Gold Medal in 1992. He then obtained a Master of Laws degree at Harvard where he became a visiting researcher and instructor for Harvard's program on negotiation. Returning to Manitoba, he was an instructor at the Faculty of Law from 1995 to 1999 before serving as Dean of Law from 1999 to 2008. He then served as Chancellor of the University of Manitoba from 2010 to 2019.
---