When:
March 8, 2022 @ 12:00 PM – 1:00 PM
2022-03-08T12:00:00-06:00
2022-03-08T13:00:00-06:00
Where:
Moot Courtroom, Robson Hall
224 Dysart Road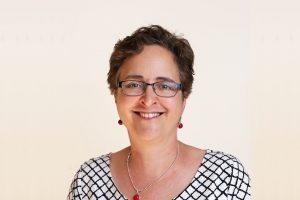 The Distinguished Visitors Lecture Series presents: Teresa Scassa, Canada Research Chair in Information Law and Policy and Full Professor at the University of Ottawa, Faculty of Law, Common Law Section.
Dr. Scassa will speak on "The Surveillant University: Remote Proctoring, AI and Human Rights"
Register for this event using this form.
Abstract:
Exam surveillance (also known as proctoring or invigilation) has traditionally been carried out by human proctors who supervise exams in a shared physical space, such as a classroom. More recently, universities have adopted technological tools for exam surveillance– in part to address the use by students of their computers to write exams, and in part to serve the growing trend in online and distance learning. In March 2020, the global COVID-19 pandemic drove learning online suddenly and on an unprecedented scale, leading to a significant boost in demand for remote proctoring services.
Remote proctoring during the pandemic has generated considerable controversy. Students have launched petitions, have sought injunctions to prevent its use, and have taken to social and other media to express their distress over its impacts. Many have maintained that remote proctoring violates privacy rights, and that it raises serious issues of discrimination against women, racialized persons, differently-abled persons and those with non-conforming gender identities.
This presentation explores the privacy and human right issues raised by remote proctoring. It proposes a necessity and proportionality approach to assess what place remote proctoring has in the university context.
About Dr. Scassa:
Dr. Teresa Scassa is the Canada Research Chair in Information Law and Policy at the University of Ottawa, Faculty of Law. She is the author or co-author of several books, including Canadian Trademark Law (2d edition, LexisNexis 2015), and Electronic Commerce and Internet Law in Canada, (CCH Canadian Ltd. 2012) (winner of the 2013 Walter Owen Book Prize). She is a past member of the External Advisory Committee of the Office of the Privacy Commissioner of Canada, and of the Canadian Government Advisory Committee on Open Government. She is a member of the GEOTHINK research partnership, and has written widely in the areas of intellectual property law, law and technology, and privacy.
For more information, please visit her blog  at http://www.teresascassa.ca.
Source: https://commonlaw.uottawa.ca/en/people/scassa-teresa