When:
February 25, 2021 @ 12:00 PM – 2:00 PM
2021-02-25T12:00:00-06:00
2021-02-25T14:00:00-06:00
Where:
Zoom
https://zoom.us/j/93288191798?pwd=STlZR1Y1VEpnWlE1dFBkdUNxdy9PUT09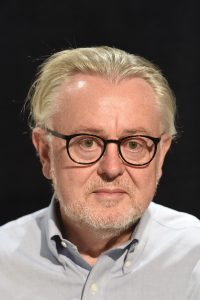 The Distinguished Visitors Lecture Series welcomes Dr. William A. Schabas as our guest speaker on Thursday, February 25, 2021 at 12pm.
The title of his talk is: "The Customary International Law of Human Rights."
William A. Schabas is a Professor Emeritus at the Irish Centre for Human Rights at the National University of Ireland, Galway. He is also an Associate Professor at the University of Middlesex in London and a professeur associé at the Université du Québec à Montréal.
Professor Schabas will be speaking on the intersection of customary international law and international human rights law.
Please RSVP to Debra.Illsley@umanitoba.ca to confirm your attendance and please join the lecture at this Zoom link.