When:
September 28, 2022 @ 7:30 PM – 8:30 PM
2022-09-28T19:30:00-05:00
2022-09-28T20:30:00-05:00
Where:
Moot Courtroom, Robson Hall
224 Dysart Road
Winnipeg
MB

Please join the students and faculty of Robson Hall for "The Future of Policing: A Panel Discussion with Professor Kent Roach, WPS Chief Danny Smyth, Assistant Deputy Minister for Public Safety, Michael Koppang, and President of the Canadian Association of Police Board Governance, Andrew Minor."
Associate Professor David Ireland will moderate this discussion around questions addressing reform of policing in light of recent major events such as the George Floyd murder and other incidents of police violence.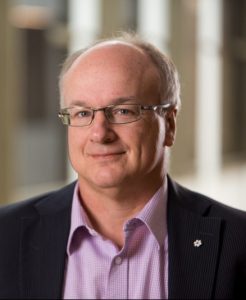 Kent Roach is a Professor of Law at the University of Toronto where he teaches a course in Wrongful Convictions. His area of research focus is in Charter of Rights, Comparative, Criminal, and National Security and Anti-Terrorism Law.
He is a graduate of the University of Toronto and of Yale, and a former law clerk to Justice Bertha Wilson of the Supreme Court of Canada. Professor Roach has been editor-in-chief of the Criminal Law Quarterly since 1998. In 2002, he was elected a Fellow of the Royal Society of Canada.
He has published extensively on Constitutional law, human rights, and most recently, a critical reconstruction of the Gerald Stanley/Colten Boushie case, examining how it may be a miscarriage of justice. His new book Canadian Policing: Why and how it must change is hot off the Irwin Law Inc press. He will return to Robson Hall on Thursday, September 29 at 12:00 p.m. to deliver a talk to students as part of the Distinguished Visitors Lecture Series.
---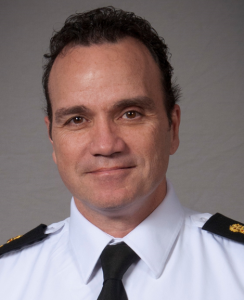 Chief Danny Smyth has been a member of the Winnipeg Police Service for 36 years. He was formally appointed Chief of Police on November 4th, 2016. During his career he has worked in a number of areas of the Police Service including Uniform Operations, Intelligence, Organized Crime, and Organizational Development.
Chief Smyth has also been a member of several professional organizations, including the Faculty of the University of Winnipeg where he taught as a member of the Criminal Justice Department. He was appointed and served as an Aide de Camp for the Lieutenant Governor Manitoba from 2010-2015.
Chief Smyth is currently President of the Manitoba Association Chiefs of Police. His term expires in November 2022. He was elected President of the Canadian Association Chiefs of Police (CACP) in July 2022 for a two-year term.
Learn more about Chief Danny Smyth.
---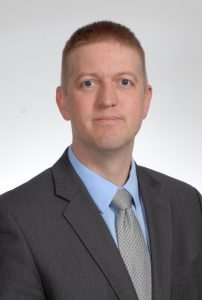 Michael Koppang became the Assistant Deputy Minister, Public Safety Division in September 2021. Michael retired from the RCMP after a 24 year career, most recently serving as the officer in charge of Major Crime Services, Manitoba RCMP. Michael worked the majority of his policing career in British Columbia, including investigative and leadership roles in general duty, organized crime, homicide, political corruption units, and serving also as the Executive Officer to the Commanding Officer British Columbia RCMP and an RCMP conduct prosecutor. During this time Michael earned his RCMP Team Commander accreditation, as well as the Gold and Silver Commander (Public Order) qualification.
Michael holds the rank of Major as a military reserve officer in the Canadian Armed Forces, Office of the Judge Advocate General for the past 11 years. He currently serves as a Deputy Judge Advocate, Prairie Region at 1 Canadian Air Division in Winnipeg. In 2017 he completed the Joint Command Staff Programme at the Canadian Forces College. Michael holds a Bachelor of Science, Juris Doctor and Master of Laws from the University of Manitoba, and a Master of Defence Studies from the Royal Military College of Canada. Michael is called to the bar in both Manitoba and British Columbia.