Jan
24
Mon
Mindfulness and Lawyer Well-Being

@ Online
Jan 24 @ 12:00 PM – 1:00 PM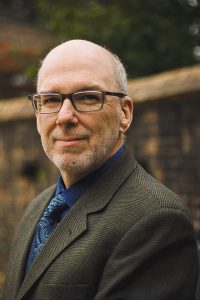 Mindfulness and Lawyer Well-Being
The Faculty of Law's Office of the Associate Dean (JD Program) will be hosting a talk on "Mindfulness and Lawyer Well-Being" with guest speaker, Prof. Thomas GW Telfer of Western University, on January 24th at 12:00 p.m. via Zoom.
Please register with this form.
Robson Hall's 1L class may remember Professor Telfer as he gave a similar talk as part of Orientation. This talk will be open to the entire Robson Hall community of faculty, staff, and all students in the JD, LLM and MHR programs, in addition to Faculty alumni and members of the Manitoba Legal profession.
Let's Talk
The Faculty is pleased to present this special event as part of the University of Manitoba's "Let's Talk" week to raise awareness of the importance of addressing and acknowledging mental health.
About Dr. Thomas Telfer
Dr. Thomas Telfer is a Professor at Western University, Faculty of Law in London, ON Canada. He has published widely in the fields of bankruptcy and legal history.
Professor Telfer also has an interest in mindfulness education. In 2017, he introduced a highly successful non-credit mindfulness course to first year Western Law students and the following year he received the Leadership in Wellness Award of Recognition which recognizes Western faculty members who promote the mental health of their students.
For the past three years, Professor Telfer has offered Mindfulness and the Legal Profession as an upper year academic credit course at Western Law.
He is a frequent speaker on mindfulness and mental health. Professor Telfer has facilitated mindfulness workshops for lawyers, doctors, judges, professors and students. He has led mindfulness seminars for the Law Societies of Ontario, Saskatchewan, Newfoundland and Labrador and the Legal Education Society of Alberta. Stories about his mindfulness work have appeared in Canadian Lawyer, on podcasts and on CBC Radio.
Mar
10
Thu
Anti-Racism Workshop

@ Online
Mar 10 @ 4:40 PM – 7:30 PM
A workshop is being held for Faculty, Staff and Students on March 10 from 4:40 – 7:30 p.m.
A registration form has been circulated by the Dean's Office by email. The deadline to register is February 28.
Contact lawdean@umanitoba.ca for more information.