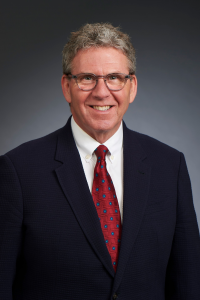 David Asper, Q.C.
Dean (Acting)
204.474.9282
Teaching Interest
The Legal Profession and Professional Responsibility (LPPR)
David Asper, Q.C. is a Winnipeg lawyer and business person. He received his BA from the University of Manitoba, a Juris Doctor from California Western School of Law, and a Masters in Law from the University of Toronto. He served as an Assistant Professor in the Faculty of Law from 2009 to 2013 and since then, has remained connected with the faculty through sessional lecturer appointments. Most recently, he was appointed Acting Dean of the University of Manitoba's Faculty of Law effective July 1, 2020. Mr. Asper has also held teaching appointments at the Bora Laskin School of Law at Lakehead University and the Sandra Day O'Connor College of Law at Arizona State University.
Mr. Asper has a life-long history of community service. Currently, he serves as Chair of the Manitoba Police Commission and as a Board Director of the Forks North Portage Partnership. In 2019, Mr. Asper was appointed as Queen's Counsel in the Province of Manitoba. He was honored with a Queen Elizabeth II Diamond Jubilee Medal in recognition of his community service. Mr. Asper also received the Sol Kanee Distinguished Community Service award and in 2017, was inducted into the Winnipeg Football Club's Hall of Fame.