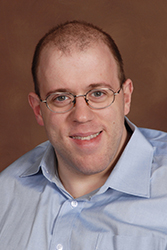 Darcy MacPherson became a full professor at Robson Hall Faculty of Law at the University of Manitoba in March, 2017, having taught in the Faculty since July, 2002. Prior to that, he was an Assistant Professor at the Faculty of Law, University of Windsor in Windsor, Ontario. From 1997 to 2000, he was first a student-at-law and then an associate lawyer at what was then known as Tory, Tory, DesLauriers and Binnington (now Torys LLP). He completed his Bachelor of Laws at Dalhousie University, Halifax, Nova Scotia, in 1997, and a Masters of Law with First-Class honours from the University of Cambridge, Cambridge, United Kingdom, 2001, with a Commercial concentration. As a student, he held one of only two Rt. Honourable Paul Martin Scholarships awarded by the Canadian Institute for Advanced Legal Studies in 2000, among others. Currently, he is in the process of completing a PhD in Law at Osgoode Hall Law School, is an Associate of the Marcel A. Desautels Centre for Private Enterprise and the Law, and is Co-Editor-in-Chief of the Manitoba Law Journal. Active in academic community, he serves as an elected Senator on the University of Manitoba Senate and coaches the Robson Hall team for the Davies' Annual Corporate/Securities Law Moot competition.
Disability rights, corporate criminal liability, corporate law, administrative law, Agency and Partnerships, Commercial Law, Constitutional Law, Contracts, Corporations, Criminal Law and Procedure. Prof. MacPherson has coached moot teams for three different competitions: the Gale Cup (in criminal/constitutional matters), the Laskin Moot (in administrative and constitutional law), and the Corporate/Securities Law Moot. He is also Faculty Advisor for the Court of Appeal Clerkship Program, where students serve as clerks to the Judges of the Court of Appeal for credit.
President, Canadian Centre on Disability Studies, a consumer-directed, university affiliated centre dedicated to research, education and information dissemination on disability issues.
Chair of the Board of CCDS, as well as chair of both its Governance and Endowment Monitoring and Enhancement Committees.
Member of the International Committee of CCDS, and Chair of the Steering Committee of a CCDS project entitled Inclusive Education for Children with Disabilities in Ukraine, a project of over $4 million, funded by the Canadian International Development Agency.
Past President of the Canadian Disability Studies Association, an academic association dedicated to research in the area of disability studies.
Academic Advisor to the Women's Basketball Program at the University of Manitoba.
Member of numerous Faculty and University committees.