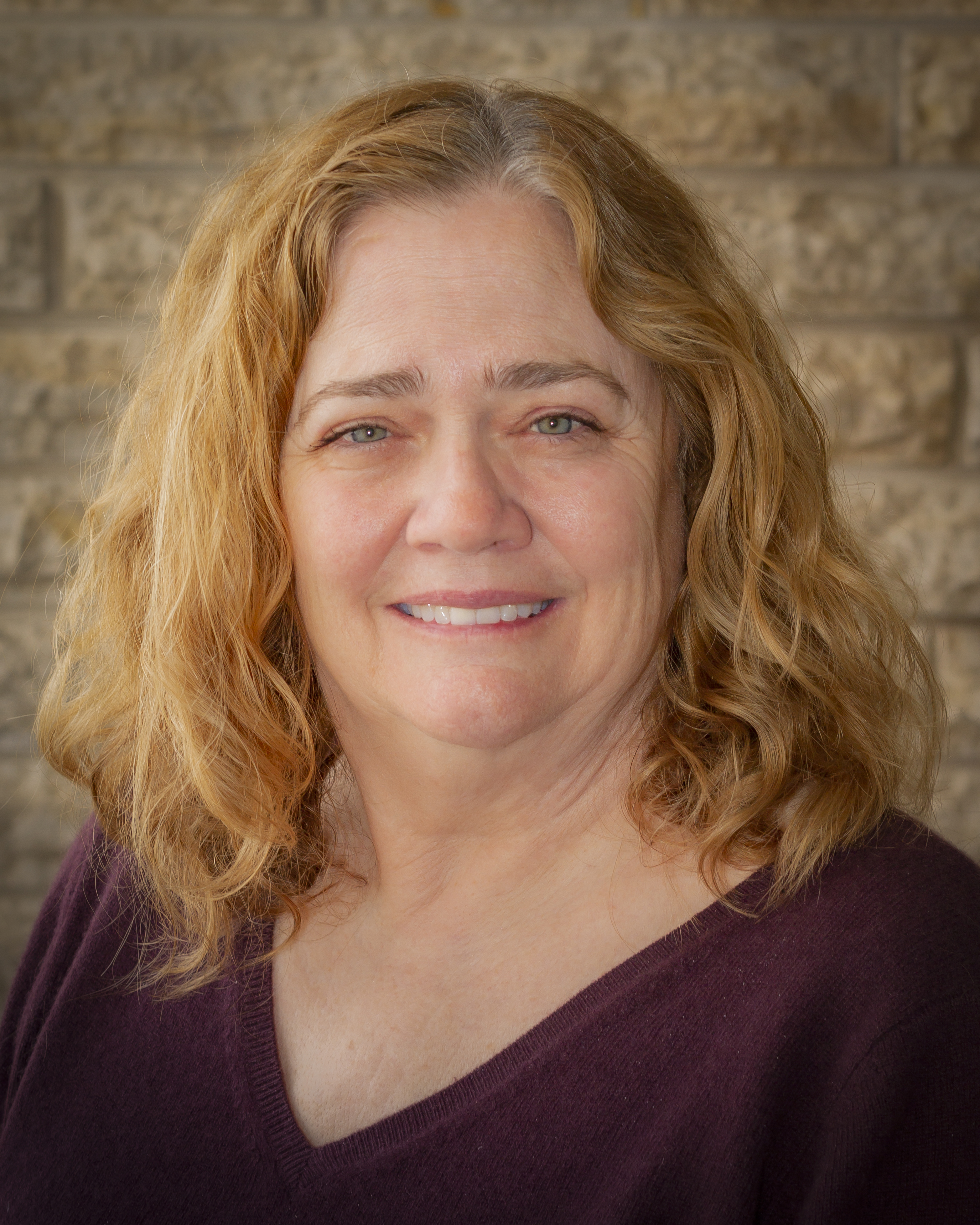 Karen Busby
Professor;
Director, Centre for Human Rights Research
204.474.6155
Karen Busby has been with the Faculty since 1988, and she is the founding Director of the Centre for Human Rights Research. She has a J.D. (Manitoba, 1981) and LL.M. (Columbia, 1988). She was called to the Manitoba Bar in 1982 and she practiced for a year with Thompson, Dorfman, Sweatman. After studying in France for a year, she was the first clerk with the Federal Court of Appeal (1984-87).
---
Teaching
Professor Karen Busby's research and teaching interests include constitutional law, in particular human rights and equality law, civil procedure and administrative law. The equality law research is action-oriented, inter-disciplinary and collaborative; civil procedure research involves conventional legal scholarship (a fastidiously technical pursuit); and administrative law marries law and politics. Her research is also directed at diverse audiences including equality theorists (legal and non-legal); students in different disciplines (Law and Women's Studies); practitioners; judges across Canada and the grassroots women's movement.
---
Teaching awards
Barney Sneiderman Award for Teaching Excellence (2018)
Senate of Canada 150 Medal (2017)
Dr. and Mrs. H.H. Saunderson Award for Excellence in Teaching (2015)
Q [Queer] Hall of Fame Inductee (2011)
YMCA-YWCA Woman of Distinction Award (Business and the Professions) (2007)
Manitoba Bar Association "Pro Bono" Award (2005)
Canadian Bar Association's Sexual Orientation and Gender Identity Conference "Hero" Award (2004)
LAMBDA Magic "Community Changer" Award (2002)
University of Manitoba Community Outreach Award (1996, 2010)
---
Student comments
"Phenomenal professor. Really cares about students and goes out of her way to make students comfortable and that they can reach out for help."
"She is the most warm, kind, knowledgeable professor I've had this year. She is clearly passionate about her subject and this really enhances the delivery of her course."
"Fantastic professor! Professor Busby is very thorough in her explanations and makes a very difficult subject understandable.
Violence Against Women
Sexual and Reproductive Rights
Queer Issues
Civil Procedure
Research in Progress
Handbook on Complaints under Sexual Violence Policies (in progress)
"The Gay Agenda: A Short History of Queer Rights in Canada (1969-2005)" In LGBTQ Law in Canada: A Practical Handbook. Joanna Radbord et al., eds. Forthcoming June 2019. Emond Publishing.
Busby, K. "Accountability Mechanisms in University Sexual Violence Policies." Canadian Yearbook for Human Rights (forthcoming)
Manitoba Queen's Bench Rules Annotated. Toronto: Thomson Reuters Releases (always in production).
"HIV Criminalization in Canada: Need to Reform." With Davinder Singh. To be submitted by February 1, 2019 (under review)
"Age-related Incapacities to Consent to Sexual Relations and Marriage" with Marcelo Urquia (in progress)
"Mandatory Child Abuse Reporting by Health-Care Providers in Canada: Barriers and Obligations" with Lorna Turnbull & Marie Edwards (in progress).
---
Books and Edited Collections
Manitoba Queen's Bench Rules Annotated. Looseleaf format (80 releases published) (Toronto: Thomson Reuters (formerly Carswell), 1992).
Manitoba Queen's Bench Rules. (Toronto: Thomson Reuters (formerly Carswell), 1st ed., 1992; 2nd ed., 1994; 3rd ed., 1996; 4th ed., 1998; 5th ed., 2000; 6th ed., 2002; 7th ed., 2004; 8th ed., 2006; 9th ed., 2008; 10th ed., 2010; 11th ed., 2012; 12th ed., 2014; 13th ed., 2016; 14th ed., 2018.
The Idea of a Human Rights Museum.  With Adam Muller and Andrew Woolford (co-editors). University of Manitoba Press, 2015.
– Introduction (co-authored with Muller and Woolford).
– Change of Plans: Conceptualizing the Inaugural Exhibits
Guest Editor (together with Susan Drummond) for a Special Issue of Canadian Journal of Women and the Law on Assisted Human Reproduction. (2013, Vol 25)
Improving Administrative Justice in Manitoba: Starting with the Appointments Process (2009). Report prepared for the Manitoba Law Reform Commission.
---
Articles and Papers
"Desperately Seeking Surrogates: Thoughts on Canada's emergence as an International Surrogacy Destination". With Pamela White in Vanessa Gruben et al., Surrogacy in Canada: Critical Perspectives in Law and Policy (2018) Irwin Law.
"Legislated Ministerial Pre-Enactment Review for Fundamental Rights Compliance." In Janine Lesperance et al (eds), Canada and the Rule of Law, 150 Years after Confederation / Le Canada et la primauté du droit, 150 ans après la Confédération.Ottawa: International Commission of Jurists (2017).
"Tied up in K/nots: The Criminalization of BDSM in Canada" Law Matters (Special Issue on Personal Autonomy) (Canadian Bar Association-Alberta: Summer 2016) 22-26.
"Troubling Waters: Recent Developments in Canada on International Law and the Human Right to Water and Sanitation" (2016) 5 Canadian Journal of Human Rights 1 – 26.
"Providing Essential Services of Reasonable Quality to All Canadians": Understanding Section 36(1)(c) of the Constitution Act 1982 (2016) 20 Review of Constitutional Studies/Revue d'études constitutionelles 191-212.
"All Manner of Wickedness Abounds: Reconciling Religious Rights and Queer Rights", solicited by G. Digiaco (ed.) for Human Rights: Current Issues and Controversies. University of Toronto Press, 2016.
"One little, too little: Counting Canada's Indigenous people for improved health reporting." (2015) 138 Social Science and Medicine 179. With Brenda Elias and Pat Marten.
"The Politics of Religious Diversity: Can Legal Principles Advance Cooperation?" in Jan Aart Scholte (ed.) Towards Democracy-through-Diversity in Global Cooperation. Duisburg: Centre for Global Cooperation Research. 2015.
"On Democracy and Dialogue at the Canadian Museum of Human Rights." (2015) 9 Journal of Parliamentary and Political Law 147.
Contributor to "The Human Rights to Water and Sanitation in Courts Worldwide: A Selection of National, Regional and International Case Law" published by WASH United and WaterLex (2014).
"Discussed, reformulated and enriched many times": The Supreme Court of Canada's Equality Jurisprudence" Conference Proceedings, National Constitutional and Human Rights conference organized by the Canadian Bar Association. Printed proceedings and online access. 2014
"'Sex was in the air': Pernicious Myths and Other Problems with Sexual Violence Prosecutions", Elizabeth Comack (ed.) Locating Law: Sex, Race and Gender Connections, Fernwood Publications, 2014.
"Of Surrogate Mother Born: Parentage Law in Canada and Elsewhere" 2013 25 Canadian Journal of Women and the Law 284-313.
"Every Breath You Take: Erotic Asphyxiation, Vengeful Wives and Other Enduring Myths In Spousal Sexual Assault Prosecutions" (2012) 24 Canadian Journal of Women and the Law/Revue Femmes et droit.  328-358.
"Revisiting The Handmaid's Tale: Feminist Theory Meets Empirical Research on Surrogate Motherhood". With Delaney Vun. (2010) 26 Canadian Journal of Family Law 1.