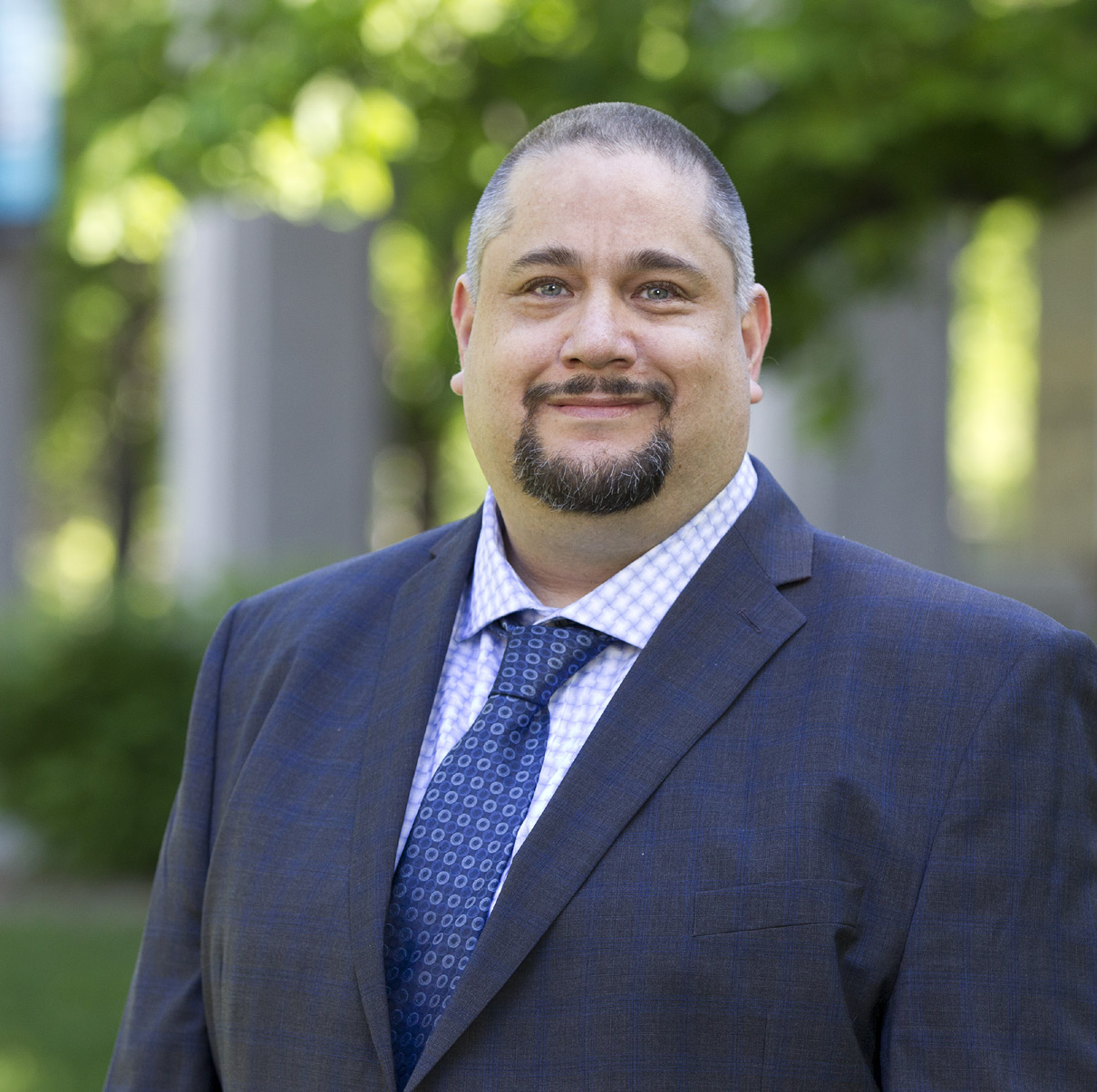 Richard Jochelson is the Dean of Law at the Faculty of Law, University of Manitoba. He holds a Ph.D. in Law from Osgoode Hall Law School at York University, a Master of Laws from the University of Toronto Faculty of Law, a Bachelor of Laws degree from the University of Calgary Faculty of Law (Gold Medal), and a Bachelor of Science in Zoology (with Distinction), also from the University of Calgary.  He served his articling year as a clerk at the Alberta Court of Appeal and Court of Queen's Bench, before working at one of Canada's largest law firms. He taught criminal law for 10 years at the University of Winnipeg prior to joining the University of Manitoba's Faculty of Law.
Teaching Profile
Since 2006, Dr. Jochelson has developed an accomplished teaching record at the post-secondary level, first at the University of Winnipeg and since July 1, 2016, at the University of Manitoba's Faculty of Law. During  his time at Robson Hall, he has developed a student-centered pedagogy which is responsive to student needs, and which permits the course to be formatted to students' talents. While the academic rigour of the course is maintained, with the curriculum being curated by Dr. Jochelson, the delivery of the course and evaluation is flexible and sensitive to student learning preferences. Students are encouraged to choose their means of evaluations within the parameters of Faculty guidelines, which might include seminar presentations, failsafe exams, papers, short papers, a final exam or any combination of these. Dr. Jochelson is committed to the principles of universal design, access for all, and innovative pedagogical design. The students are also surveyed as to their preference for use of technology in the classroom and the form of instruction is tailored to student desires in this context as well. Dr. Jochelson has achieved excellent teaching evaluations and earned a Student Teacher Recognition (CATL) (2018) for excellence in student support. Beyond innovative classroom practice, Dr. Jochelson has demonstrated his interest and leadership in teaching by conducting research in pedagogy, having written peer reviewed works on professional orientations/practice in critical disciplines, on socio-legal approaches to teaching in law, on the use of trigger warnings in law school and on the use of technology in law school classrooms. His approach to teaching is to lead through collaboration with the students while maintaining an intellectual and analytical interest in teaching, technology, curriculum and the needs of professional legal practice.
Research Profile
As a researcher, Dr. Jochelson has disseminated over 70 publications. His sole-authored, published peer reviewed law journal articles, mainly deal with police powers and jurisprudential approaches to police powers and to the socio-legal placement of the laws of obscenity and indecency. He has also published more than 15 co-authored books and edited work demonstrating a commitment to advancing his collaborative approach to scholarship. Through such collaboration and team building, mainly in the disciplines of sociology and psychology he has been able to add interdisciplinary rigour to his research, developing deeper theoretical, empirical and experimental lenses to some of his studies.
The path of academic research he has followed speaks to his commitment to social justice and equality in Canada. This research program could be summarized as an interest in the administration of justice including jurisprudential approaches to police powers and deployment of state power; an interest in the tools and means in which the judiciary deploys power, including language, and with particular focus on the relationship between judges and jurors during the charge to the jury; an interest in the study of overinclusion or exclusion of vulnerable persons in the justice system and justice making, respectively, with an interest in disability and race in both cases; an interest in the ways the state regulates sexual freedom and deviance, the ways courts speak about sexual issues, the role judges play in discourses of sexual oppression and the role of difficult sexual speech and conduct in our understandings of justice in Canada; the role that concepts such as risk, precaution, visibility, threat, and similar concepts play in empowering state action or instantiating legal wrongdoing by courts; and the study of how to teach law in a manner that is doctrinally sound, but remaining open to the application of critical lenses.
Dr. Jochelson is the recipient as both Principal Investigator (PI) and Co-investigator (CI), of Social Sciences and Humanities Research Council (SSHRC) Insight Grants in teams of four to six people. His research accomplishments display a talent for proliferation, Supreme Court and Appellate Court citation, organization, funding success, teamwork and mentorship of students and junior academics. He has developed a formula for success in working with others to achieve research output, and in leading research teams including his assembly of nearly 40 cross-Canada interdisciplinary scholars to help the research network that has become Robsoncrim.com (a leading research blog). Together, this collective of legal scholars has helped make the Criminal Law Edition of the Manitoba Law Journal one of Canada's preeminent criminal law journals.
Charter Issues in Criminal Law
Criminal Law and Procedure
Sexual Expression, Conduct and Work in Canada
Dr. Jochelson has been involved in multiple critical committee obligations in the Faculty of Law. He served on Academic Affairs in helping to maintain, develop, protect and adapt the law school curriculum, and was instrumental in helping draft the tenure and promotion policy at the Faculty, before a set of guidelines was mandated by the collective agreement. He was on the workload policy committee that negotiated with the previous (non-acting) Dean to develop uniform teaching guidelines for the Faculty. He served on multiple hiring and tenure/promotion committees since arriving at the Faculty including chairing those committees on multiple occasions. His leadership in these service committees has been instrumental in defining innovation and direction within the Faculty. He served at the highest levels at his previous workplace, on the Faculty Association, culminating in its presidency. His service record brought him into close contact with the now defunct Council on Post-Secondary Education (COPSE) in a number of different contexts. He was a key stakeholder invited to attend meetings with the provincial government about the future of Post-Secondary education at the Deputy Minister of Education's offices.
The level at which he has served at Manitoba universities has afforded him insight into the organization of post-secondary education in Manitoba. Prior to July 1, 2016, he served multiple terms on the University of Winnipeg Senate and Senate Executive, and was involved in drafting Senate Bylaws for application across the entire university. He served on the research awards committee and chaired that committee at the university level and on the university wide tenure and promotion committee. There, he sat on the university-wide student misconduct committee. Dr. Jochelson is committed to collegial governance and leadership in the academy.