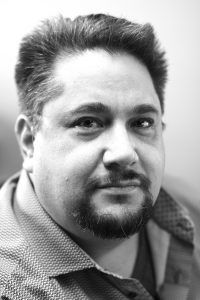 Richard Jochelson is a professor at the Faculty of Law at the University of Manitoba and holds his PhD in law from Osgoode Hall Law School at York University, a Masters in Law from University of Toronto Law School, and a Law Degree from University of Calgary Law School (Gold Medal).  He is a former law clerk who served his articling year at the Alberta Court of Appeal and Court of Queen's Bench, before working at one of Canada's largest law firms. He worked for ten years teaching criminal and constitutional law at another Canadian university prior to joining Robson Hall.
He has published peer-reviewed articles dealing with obscenity, indecency, judicial activism, police powers, criminal justice pedagogy and curriculum development, empiricism in criminal law, and conceptions of judicial and jury reasoning. He is a member of the Bar of Manitoba and has co-authored and co-edited several books.  He has recently co-authored Criminal Law and Precrime: Legal Studies in Canadian Punishment and Surveillance in Anticipation of Criminal Guilt (2018, Routledge).
My research interests include regulation of sexuality and other expression, socio-legal governance of harm and precaution, policing and police powers, surveillance and security in legal decision-making, the criminal and constitutional jurisprudence of the Supreme Court of Canada, jury law, disability and the criminal law, and empirical analyses of legal decision makers.
I am one of the co-founders of the legal blog Robsoncrim.com. As part of our commitment to education at Robson Hall and to legal education outside of the ivory tower,http://www.robsoncrim.com/ provides reflections on current issues in criminal law through its Blawg program, through special events, and through its annual peer reviewed journal (a special edition of the Manitoba Law Journal). With collaborators spanning Edinburgh through to Madison, Wisconsin, over 50000 views, an active Facebook and Twitter presence, and recognition from the http://www.clawbies.ca/ awards, Robsoncrim is poised for a bright future.
For a sample of some of my articles see: http://uwinnipeg.academia.edu/RichardJochelson