When:
October 3, 2022 @ 4:30 PM – 7:30 PM
2022-10-03T16:30:00-05:00
2022-10-03T19:30:00-05:00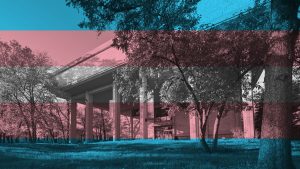 Faculty, practicing professionals, staff, and students at the University of Manitoba's Faculty of Law, please mark your calendars for this workshop being held on Zoom on October 3 at 4:30 p.m.
Please register by September 28 by clicking on this link:  https://forms.office.com/r/1WURY8ccD2
Solidarity Includes Everyone (Transgender Rights level 1)
This is an awareness-raising workshop about the challenges facing transgender and gender non-conforming people. How can trade unions work to end discrimination and support our trans members? This introductory workshop includes an overview of appropriate language to use, existing legal protections, and what we as activists can do to make sure our workplaces and our unions are as inclusive as possible to two-spirit, transgender, non-binary folks.
The workshop covers:
Vocabulary- who are trans people, and how do we talk about them respectfully? What words to use, words not to use, and invasive questions;
Barriers trans people face in the workplace and in the world;
Existing legal protections for trans people;
The human rights obligations of employers and advocates
Equity vs equality
What activists can do to make our workplaces and our unions more inclusive.
Pronoun activity
Scenarios (longer sessions only)
Please note, this event will not be recorded.